Cracking the best first deposit bonus casino code
We hope you guys are having a good playing seasons with CC casinos. This article is going to discuss about first deposit bonus casinos and some cricking codes to get most out of them. Let's dive into it.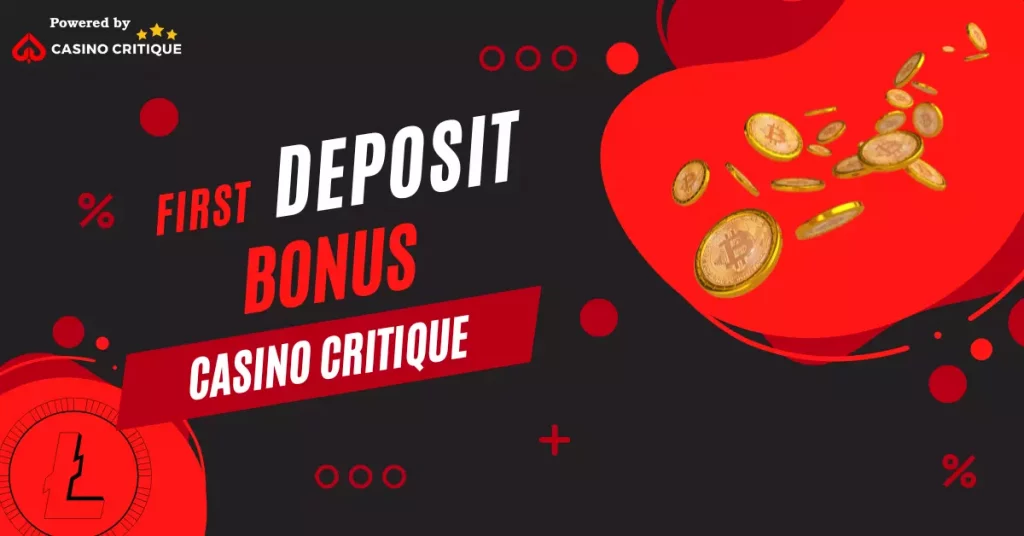 CC cracking the best first deposit bonus casino code
What is the first deposit bonus?
Often online casinos offer deposit bonuses. Sometimes they offer a bonus on each deposit for the special event. But, Most casinos offer the first deposit bonus. Only new registered users are able to claim this bonus. Suppose you are an old registered user. The first deposit bonus is not for you. Instead, You may look for other events' deposit bonuses.
What should you check before making the deposit?
Before making the deposit claim the deposit bonus, you should read the bonus terms and conditions carefully. Casinos don't give you those bonuses for 100% free. Make sure to check the wagering requirements. Some casinos offer no wagering deposit bonus. But, Most casinos have some restrictions on the first deposit bonus. After reading the bonus terms and conditions, We suggest checking the casino's terms and conditions and other policies.
What should you avoid?
As a good gambler, it would be best to avoid a few things, so you don't get trapped later.
Multiple accounts
Never create multiple accounts to claim any bonus. Almost all casinos don't allow multiple account creations. Gamblers often make multiple accounts to claim deposit bonuses. But, You should know that casinos have a multiple-level security system and can detect possible abuse. The casinos have the right to confiscate your balance and ban you if you do not follow their rules and try to cheat them.
Use of VPN and restricted Area
Most casinos do not allow VPN usage. Read the rules before you connect to the VPN. Make sure if they allow VPN or not. Suppose they do not allow VPN. Please do not use it. Some casinos have some restricted areas like the USA,  Australia and many more countries. Do not use their platform if they do not allow players from your country. You may bypass their restriction by using VPN. But if they ask you for KYC Verification. You will be in trouble. There are also some casinos who allow players from certain countries, but some providers do not allow players from those countries. You may be able to access the casino platform, but you won't be able to access some specific games. If it happens, Do not use VPN to get access to those games.
About referring your homies
Some casinos allow their players to invite friends. The Inviter gets some commission if his referrals deposits and play. Gamblers often invite their friends and ask them to play at specific casinos, so they get some commissions. During this, They also invite homies like roommates, brothers, or friends. In this case, All of them use the same IP address. Most casinos do not allow multiple accounts from the same IP/household. So, we suggest you check their rules and ask their support if you can invite your homies who use the same internet connection.
Top 5 first deposit bonus casino from CC
First deposit bonus casinos allow you to get some bonus upon your first ever deposit on their platform. As stated above, ensure you are eligible for the first deposit bonus. Make sure you are not from the restricted region. Make the provider and the games available in your area. Avoid creating multiple accounts to get the bonus. Ensure that the casino allows VPN usage or not. Be cautious when you invite your friends. The Casino Critique team will always be there with information about the casino offering the first deposit bonus. Make sure to check our platform more frequently. See you in another topic. Till then, Play Responsibly.