From Ancient Origins of Gambling Industry History to Modern Online Gambling
The gambling industry history stretches back thousands of years, offering a fascinating glimpse into different times and locations. In ancient times, it revolved around straightforward games of chance. Now, in the digital age, you can engage in betting on the internet. This article delves into the roots of the gambling industry history, delving into its origins, the evolution of online gambling, the various forms of betting like sports betting and casino games, and the benefits of utilizing cryptocurrencies. It also offers guidance on starting your online gambling journey, handling your finances, choosing a secure online gambling platform, and envisioning the future of the gambling industry.
The Origins and Evolution of the [Gambling Industry History]
Ancient Beginnings
The gambling industry history reveals that the idea of playing games for enjoyment and testing one's luck has ancient roots. This concept is independently developed in various countries worldwide. For instance, in ancient China, people relished playing dice games, while in Egypt, they had an affection for a game called "Senet." In contrast, the Greeks and Romans engaged in betting on various sports events and games of chance.
The Birth of Casinos
The word "casino" comes from the Italian word "casa," which means "house." Italian casinos started operating in the 1600s. The Ridotto in Venice, which opened in 1638, was among the earliest ones. Initially, casinos were exclusive clubs where people could engage in various forms of gambling.
Gambling in Europe
In the 18th century, gambling became more common in Europe. They started building early casinos in countries like France and Germany, and these were mainly for the nobles and upper classes. Some well-known casinos, such as the Casino de Monte-Carlo in Monaco, opened during the 1800s. These casinos attracted rich gamblers from around the globe.
Gambling in the United States
The gambling industry history in the United States has its roots in the country's frontier days. During the 1800s, numerous saloons and gambling halls were prevalent, featuring popular games such as poker and faro. In 1931, Nevada made history by becoming the first state to legalize casino gambling in the U.S., setting the stage for the emergence of Las Vegas as a major gambling destination.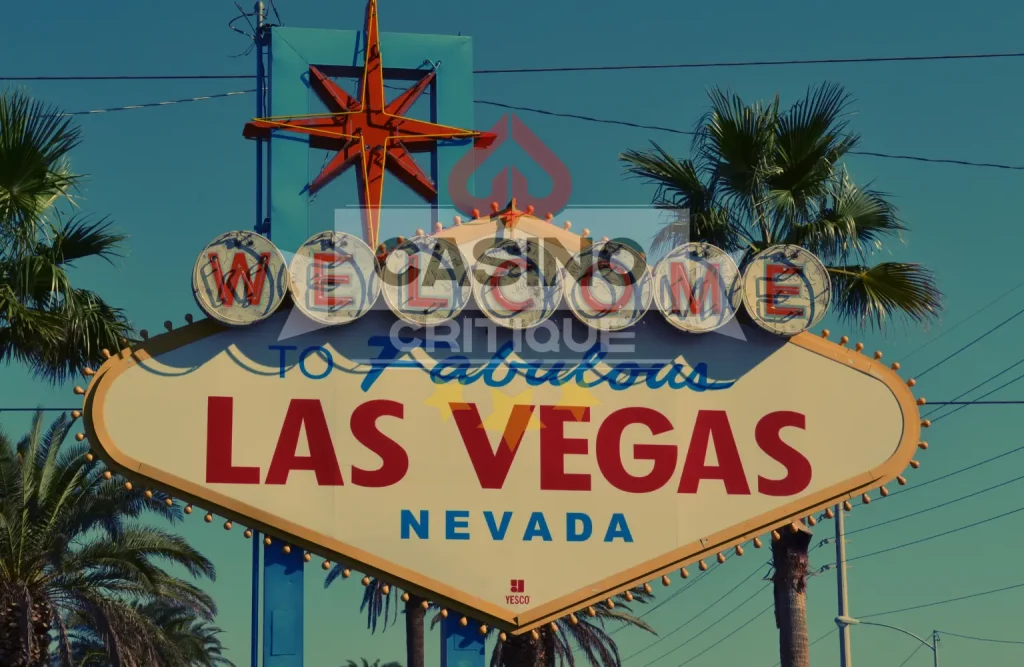 Modern Casino Resorts
In the mid-1900s, well-known gambling resorts like The Flamingo and The Sands transformed Las Vegas into a popular destination for entertainment. By the late 1970s, Atlantic City in New Jersey also established its own casino, sparking the growth of gambling resorts on the East Coast.
Tribal Gaming
In the United States, Native American groups started opening casinos on their reservations in the late 1990s and early 2000s. This was made possible by the Indian Gaming Regulatory Act of 1988. This expansion brought significant changes to the gambling scene and the history of the gambling industry.
The Emergence of Online Gambling and Its Diverse Forms
The Rise of Online Gambling
When the internet arrived in the late 20th century, it transformed the gambling industry's history and made online gambling possible. Online casinos, sports betting websites, poker rooms, and other businesses emerged as convenient alternatives to traditional venues.
Types of Online Gambling
Online Casinos: Online casinos offer a wide variety of games, including slots, table games (such as blackjack, roulette, and baccarat), video poker, and live dealer games. People can play these games on their computers or phones.
Sports Betting: People can place bets on football, basketball, soccer, horse races, and other sports events using online sports betting websites. These sites provide odds and wagers for a wide range of markets and events.
Poker Rooms: Online poker rooms allow you to play various types of poker on the internet, such as Texas Hold'em and Omaha. They offer cash games, tournaments, and "sit-and-go" events that players can participate in.
Bingo and Lottery: you can play bingo and the lottery online, which is similar to going to an actual bingo hall or a lottery drawing. You buy a ticket and then play games where you have a chance to win prizes.
Esports Betting: Esports betting has grown in popularity, allowing people to bet on competitions where individuals compete in video games. You can find odds for many games and events on esports betting websites.
How to Begin Your Journey in Online Gambling
Commencing your online gambling adventure is straightforward. Here's a step-by-step guide: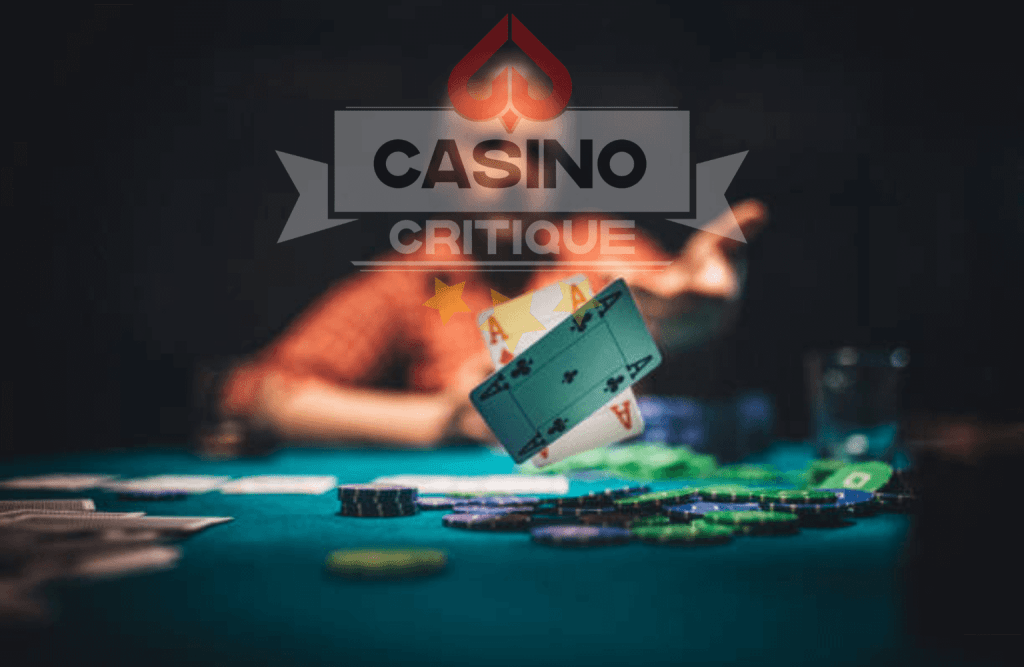 1. Choose a Reputable Online Gambling Website:
Before you begin online gambling, it's crucial to conduct some research, such as reading a crypto casino review, on Google to find a trustworthy website. To confirm the platform's legitimacy, look for licenses, certificates, user reviews, and proof that it complies with the rules.
2. Create an Account:
Go to the site you picked for gambling and make an account. You'll need to give some personal information, make a username, and choose a strong password.
3. Verify Your Identity:
Most online gambling websites require you to provide evidence of your identity in order to comply with regulations. You will need to submit documents like a copy of your ID and proof of your address.
4. Explore Available Games:
After you've registered, explore the games available on the website. Some websites may specialize in specific types of gambling, so choose one that matches your preferences.
5. Deposit Funds:
Before you can start betting with real money, you must deposit funds into your gaming account. Online gambling websites offer various methods for adding money, including credit cards, e-wallets, bank transfers, and cryptocurrencies.
6. Claim Bonuses:
Many online gambling sites welcome new players with bonuses such as free bets, deposit matches, and welcome bonuses. Before you claim a bonus, make sure to carefully read the rules that apply to it.
7. Place Bets and Gamble:
Once you have funds in your account, you can begin betting and playing your chosen games. Whether you're betting on sports, playing casino games, or participating in a poker tournament on the website, be sure to follow the rules and instructions.
8. Withdraw Winnings:
If you win, you can withdraw your money by visiting the website's banking or cashier section. Choose your preferred withdrawal method, enter the amount you want to take out, and then follow the website's instructions.
Managing Your Finances in Online Gambling
Efficiently managing your finances is essential for a successful and responsible gambling experience. Here's a guide to handling your money:
Depositing Money:
Select your preferred deposit method, such as credit cards, e-wallets (e.g., PayPal, Skrill, Neteller), bank transfers, or cryptocurrencies.
Enter the necessary information, including the deposit amount.
Follow the website's instructions to complete the transaction.
Depending on the method, your funds may become available for gambling immediately or after a short processing period.
Withdrawing Winnings:
To withdraw your winnings, visit the website's cashier or banking section.
Choose your preferred withdrawal method from the available options.
Enter the withdrawal amount and follow the website's verification process, if required.
Withdrawal processing times can vary, depending on the gambling website and the chosen payment method.
The Advantages of Gambling Using Cryptocurrency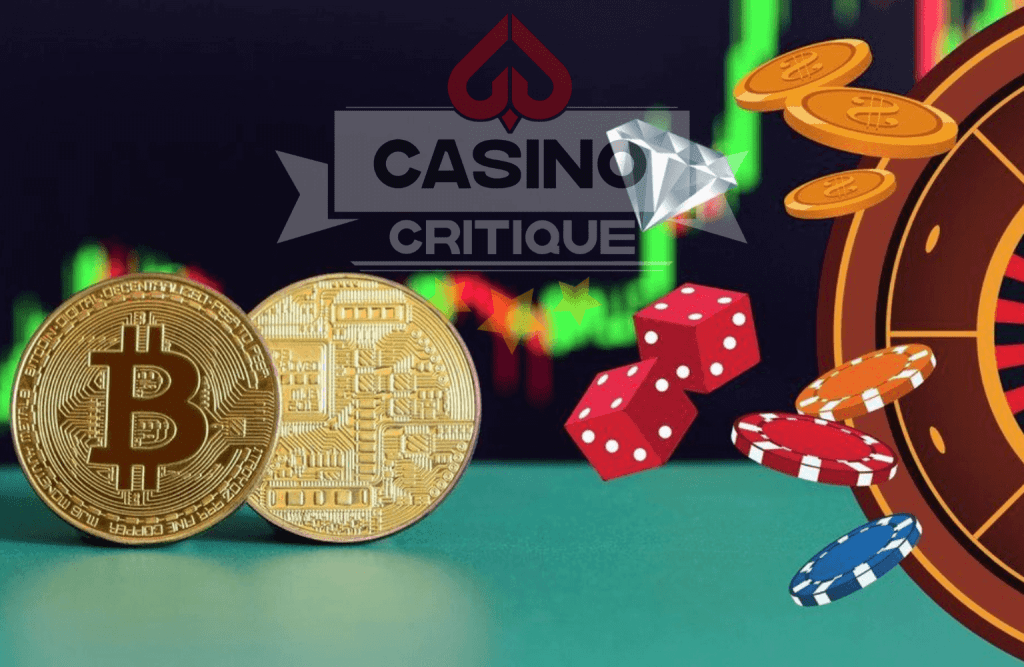 The use of cryptocurrencies in online gambling has introduced several benefits for players:
1. Enhanced Privacy:
Using cryptocurrency for transactions is more private than using traditional payment methods. This means you can place bets without sharing your personal information.
2. Heightened Security:
Blockchain technology ensures the security of cryptocurrency transfers, making it very difficult for them to be hacked or subject to fraud. This additional layer of protection guarantees the safety of players' financial information.
3. Swift Transactions:
In most cases, cryptocurrency transactions are faster than traditional banking methods. Players can access their money almost immediately because deposits and withdrawals are processed swiftly.
4. Lower Transaction Fees:
Fees for using cryptocurrencies are usually less than those for traditional banking methods. When you go with a regular bank, they might charge you for converting currencies and processing transactions, and these charges can add up over time.
5. Accessibility:
Cryptocurrency gambling platforms are accessible to anyone worldwide, including those in areas where legal internet gambling might not be available. This opens the door for everyone to participate and connects you with a global community.
6. Provably Fair Gaming:
Certain cryptocurrency gaming sites provide games that can be proven to be fair. This unique feature allows players to independently verify that the outcomes of each game are fair and honest, ensuring transparency.
Choosing the Right Online Gambling Website
For a safe and fun gaming experience, it's important to choose a reputable online gambling site. When making your choice, think about the following:
1. Licensing and Regulation:
Make sure that the online gambling website has a license and is regulated by a trustworthy authority or jurisdiction. This helps safeguard players and ensures that the games are fair.
2. Game Variety:
It's essential to find a website that offers a variety of games that you find interesting. Ensure that the website allows you to bet on sports, play casino games, engage in poker, or enjoy any other type of gaming you prefer.
3. Security Measures:
Give preference to websites that have robust security measures, such as SSL encryption, firewall protection, and secure storage of customer data. This ensures the safety of your business and personal information.
4. Bonuses and Promotions:
Many online gambling websites provide prizes and special offers to attract new players and retain existing ones. Compare these deals and carefully read the terms and conditions to choose the best one for you.
5. Customer Support:
Reliable customer service is very important. Seek out websites that offer helpful and responsive customer support through different means like live chat, email, and phone.
6. Payment Options:
Make sure to check if the website allows you to use the deposit and withdrawal methods you prefer. Options like credit cards, e-wallets, bank transfers, and cryptocurrencies give you more flexibility.
7. Reputation and Reviews:
Determine the website's reputation by reading reviews from other users and seeking advice from people you trust. A website with a good track record and positive reviews is more likely to provide a satisfying gaming experience.
8. Mobile Compatibility:
If you prefer to bet using your phone, ensure that the website functions properly on mobile devices. Whether you want to play games on your phone or computer, look for a website with a responsive design or a mobile app.
The Future of the Gambling Industry
The online gambling industry is poised for continued growth and evolution. Several trends and developments are likely to shape its future:
1. Technological Advancements:
As technology continues to improve, such as with 5G and augmented reality (AR), online gaming could become even more immersive and enjoyable.
2. Regulatory Changes:
Regulatory authorities may adapt to the evolving landscape of online gaming. They might introduce new rules or modify existing ones to safeguard players and promote responsible gambling.
3. Cryptocurrency Integration:
More websites will probably begin accepting a broader array of digital currencies, leading to more people using them for online gambling. Additionally, blockchain technology has the potential to enhance transparency and fairness.
4. Esports Betting Growth:
As competitive gaming gains popularity, it's likely that e-sports betting will continue to grow. Online betting on e-sports games and events could become a significant part of the gambling landscape.
5. Virtual Reality (VR):
VR technology could change the way people gamble online by creating a virtual casino that feels like a real one.
6. Responsible Gambling Measures:
Online gambling sites might invest more in tools and educational resources to promote responsible gambling and prevent people from developing gambling addictions.
7. Cross-Border Gambling:
As regulations evolve, it might become simpler for individuals to gamble across borders, allowing them to participate in international gaming markets.
8. Emerging Markets:
With more people gaining internet access and purchasing smartphones, Asia, Africa, and Latin America could emerge as significant participants in the online gambling industry.
Frequently Asked Questions
In conclusion, the gambling industry history is a testament to its enduring appeal as a form of entertainment and recreation. From its ancient origins to the modern era of online gambling, it has continued to evolve and adapt to changing times and technologies. Whether you're a novice considering your first bet or an experienced gambler, it's essential to approach gambling responsibly, choose reputable websites, and stay informed about the latest developments in this dynamic and ever-evolving industry. The gambling industry's history is rich after all.
Stay Connected!
Enjoy the access of exclusive promotions, including free spins and bonuses!